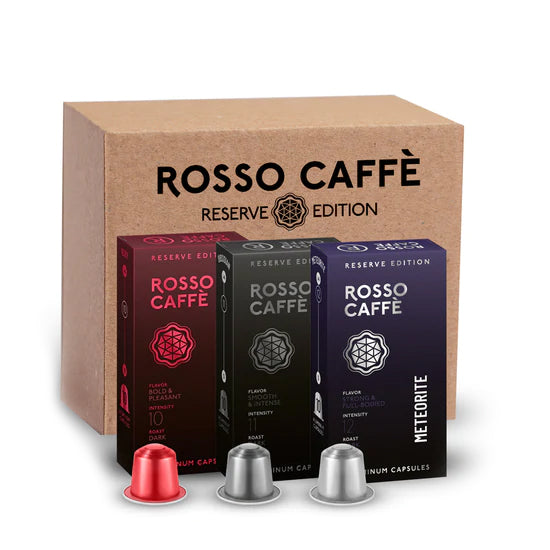 ENJOY FREE SHIPPING FOR THIS PRODUCT
ROSSO RESERVE Aluminum Capsules
30 Capsules Pack
We're coming in hot with our strongest flavors, this collection contains blends that are full-bodied and bittersweet, with notes of chocolate & spice. Includes 10x of Meteorite, 10x of Ruby, and 10x of Obsidian.
Made with love
Locally Sourced
Our products are sustainably sourced from bean to capsule, and we focus on creating our pods with zero waste.
Made to work
Product Compatibility
Our coffee pods have been innovated to be fully compatible and used with the Nespresso Original Line Machines.