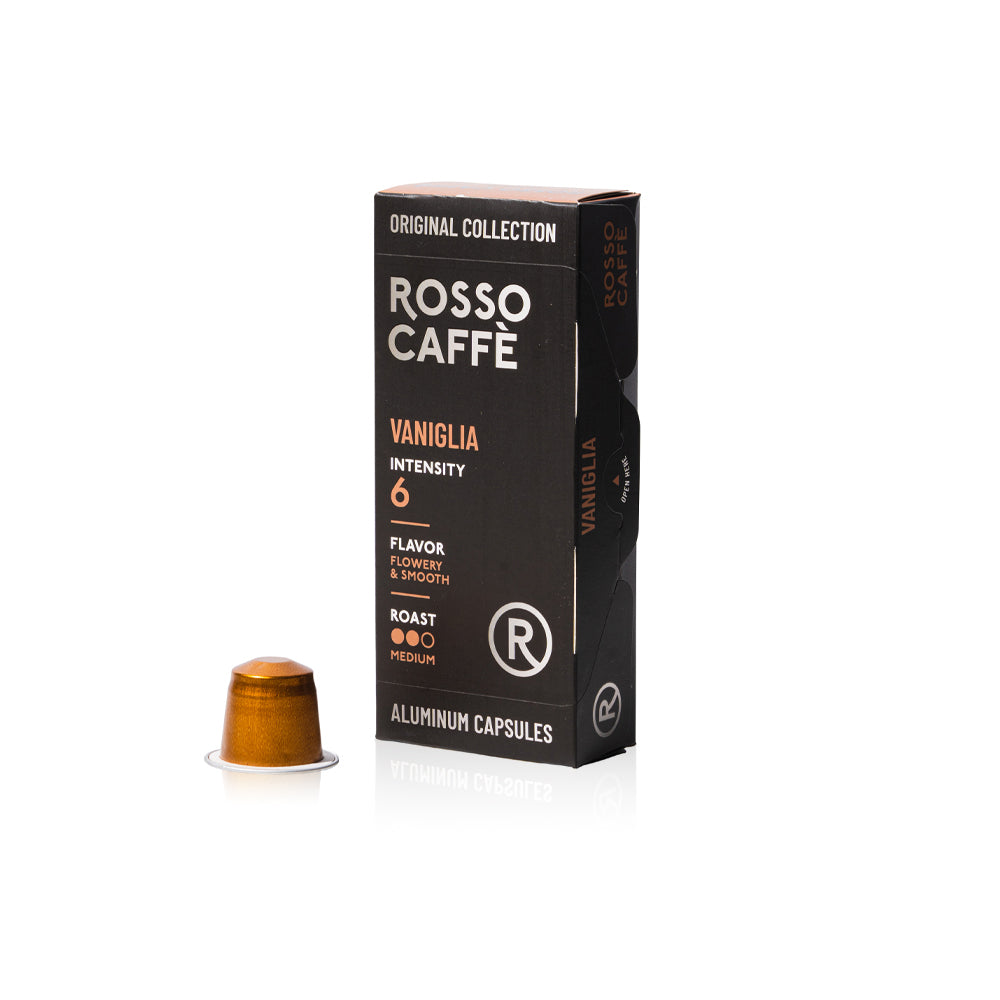 Rosso Original Capsules
10 Aluminum Capsules Pack
Medium Roast
-
Whoever thinks vanilla is basic doesn't get it.
A blend of Arabica beans originating from South and Central America, gently roasted at low temperatures.
Vaniglia produces a creamy and delicate taste, with a profound long and smooth aroma of vanilla, supplemented by notes of rich walnut, creating unique feelings of indulgence.
Recommended for
Made with love
Locally Sourced
Our products are sustainably sourced from bean to capsule, and we focus on creating our pods with zero waste.
Made to work
Product Compatibility
Our coffee pods have been innovated to be fully compatible and used with the Nespresso Original Line Machines.