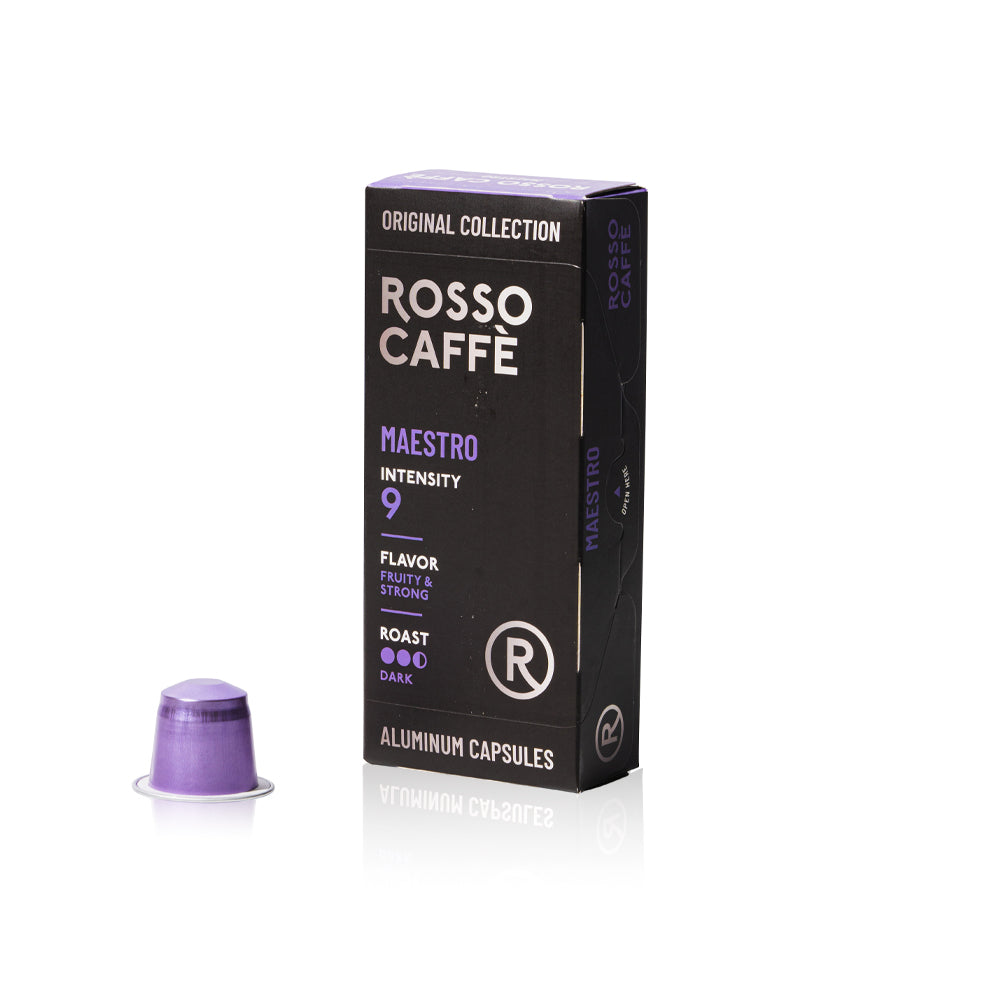 Rosso Original Capsules
10 Capsules Pack
Dark Roast
-
Mozart said this one's his favorite.
A blend of 100% Arabica beans from Tanzania and Costa Rica, slowly roasted at low temperatures.
Maestro is characterized by distinct cocoa and hazelnut aromas, retaining the unique flavors of the beans, leaving your mouth with a smooth, pleasant taste, which feels like a symphony dancing on the palate.
Recommended for
Made with love
Locally Sourced
Our products are sustainably sourced from bean to capsule, and we focus on creating our pods with zero waste.
Made to work
Product Compatibility
Our coffee pods have been innovated to be fully compatible and used with the Nespresso Original Line Machines.