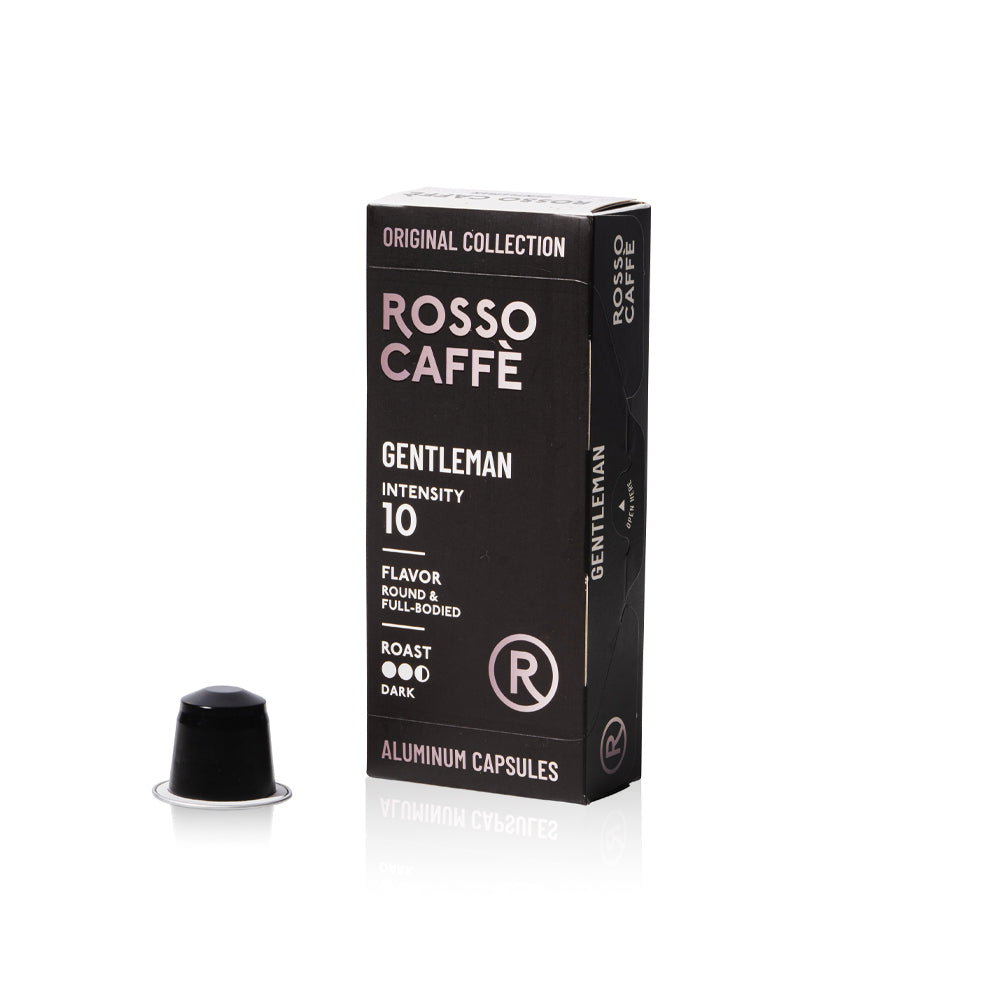 Rosso Original Capsules
10 Capsules Pack
Dark Roast
-
Bold, full-bodied but smooth. The 007 of brews.
A blend of premium Arabica beans from South Africa and Ethiopia, with a touch of Robusta from Vietnam, roasted slowly and separately in order to reach maximum flavor.
This premium coffee has a strong and full-bodied texture, finishing with a smooth aromatic taste, supplemented by subtle fruity notes, much the same as true gentlemen. 
Recommended for
Made with love
Locally Sourced
Our products are sustainably sourced from bean to capsule, and we focus on creating our pods with zero waste.
Made to work
Product Compatibility
Our coffee pods have been innovated to be fully compatible and used with the Nespresso Original Line Machines.