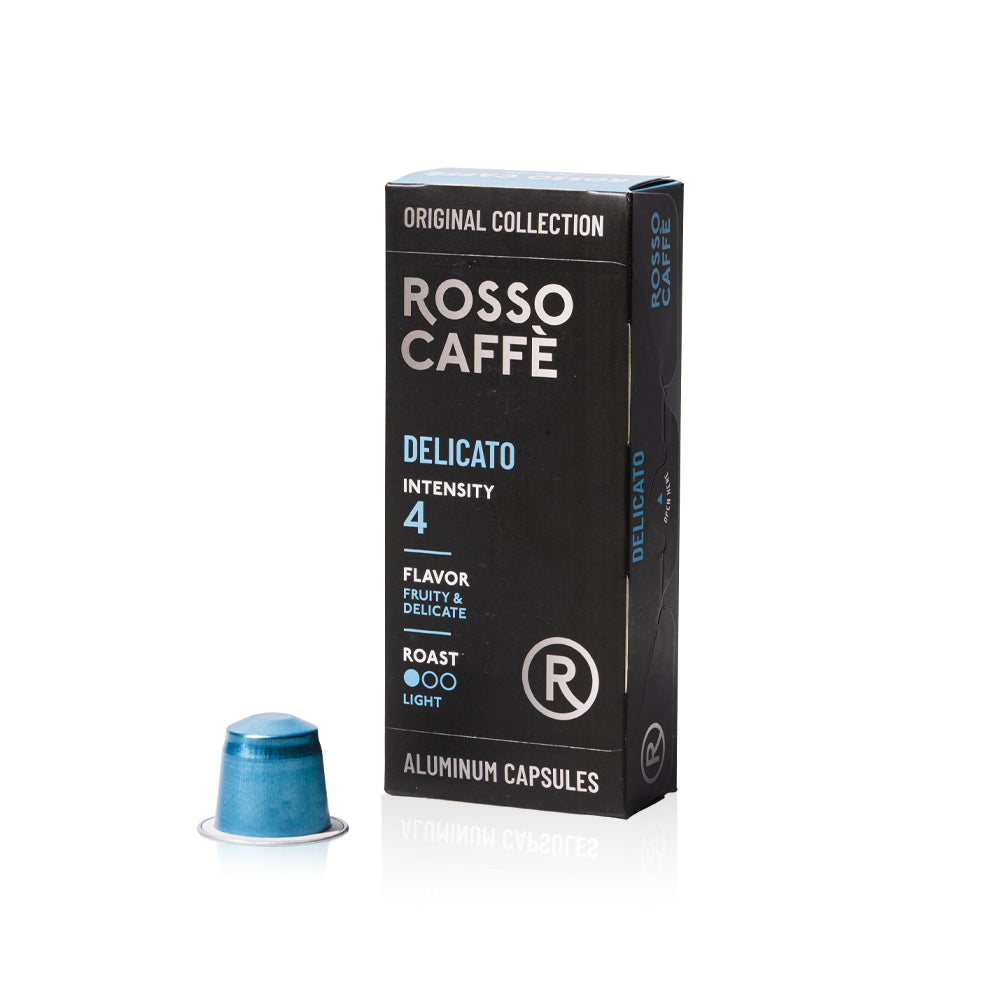 10 ALUMINUM CAPSULES PACK / INTENSITY 4

Light Roast - Let's lighten up a little, huh?

Delicate Arabica beans from Colombia and Hawaii plantations, lightly roasted to preserve the unique and gentle taste of the bean.
This coffee, with its pleasant cereal and fruity notes, has a sweet and smooth feeling in your mouth, keeping your coffee both light and delicate.
Recommended for
Made with love
Locally Sourced
Our products are sustainably sourced from bean to capsule, and we focus on creating our pods with zero waste.
Made to work
Product Compatibility
Our coffee pods have been innovated to be fully compatible and used with the Nespresso Original Line Machines.