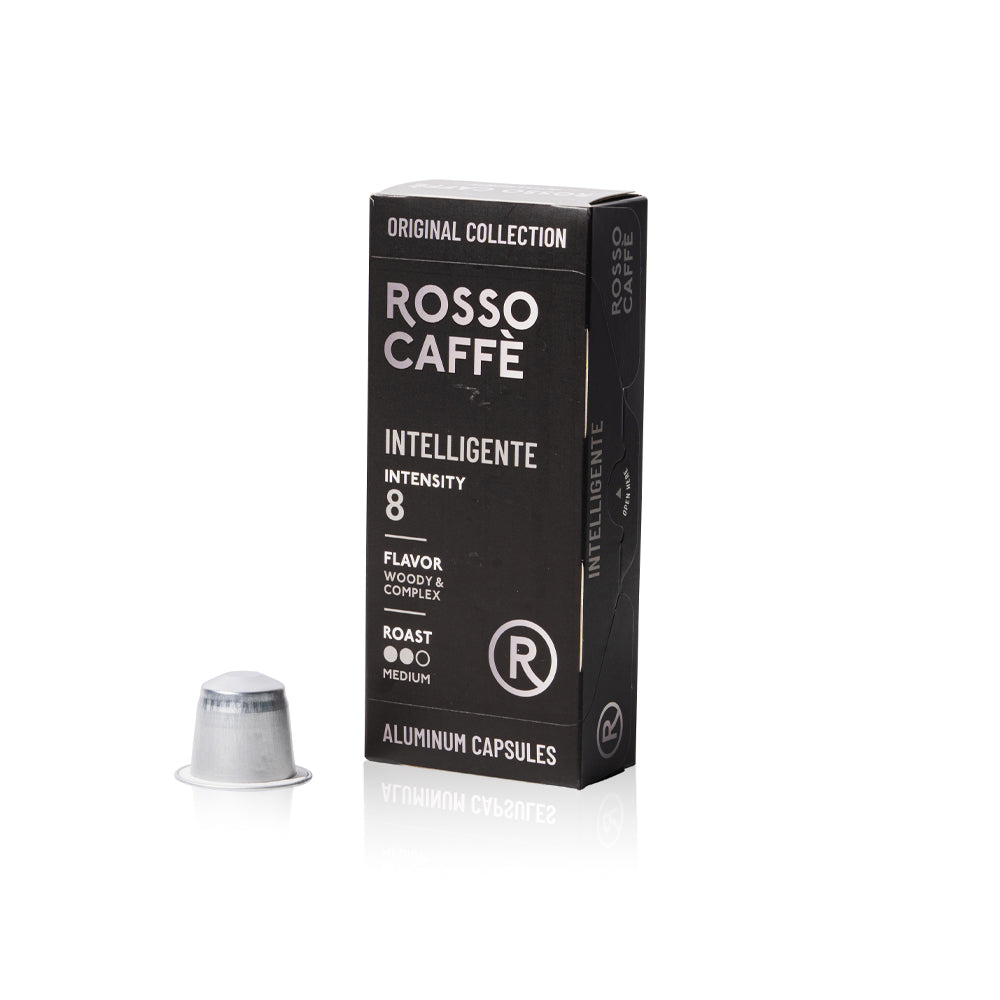 Rosso Original Capsules
10 Aluminum Capsules Pack
Medium Roast
-
Distinct. Woody. Ready for business.
Rare Arabica beans that are grown exclusively in Sidamo,Ethiopia, roasted medium-well for a full rounded body.
Intelligente offers distinct rich and fruity aromas, with sweet woody notes, producing a sophisticated after taste for a real Intelligent experience.
Recommended for
Made with love
Locally Sourced
Our products are sustainably sourced from bean to capsule, and we focus on creating our pods with zero waste.
Made to work
Product Compatibility
Our coffee pods have been innovated to be fully compatible and used with the Nespresso Original Line Machines.