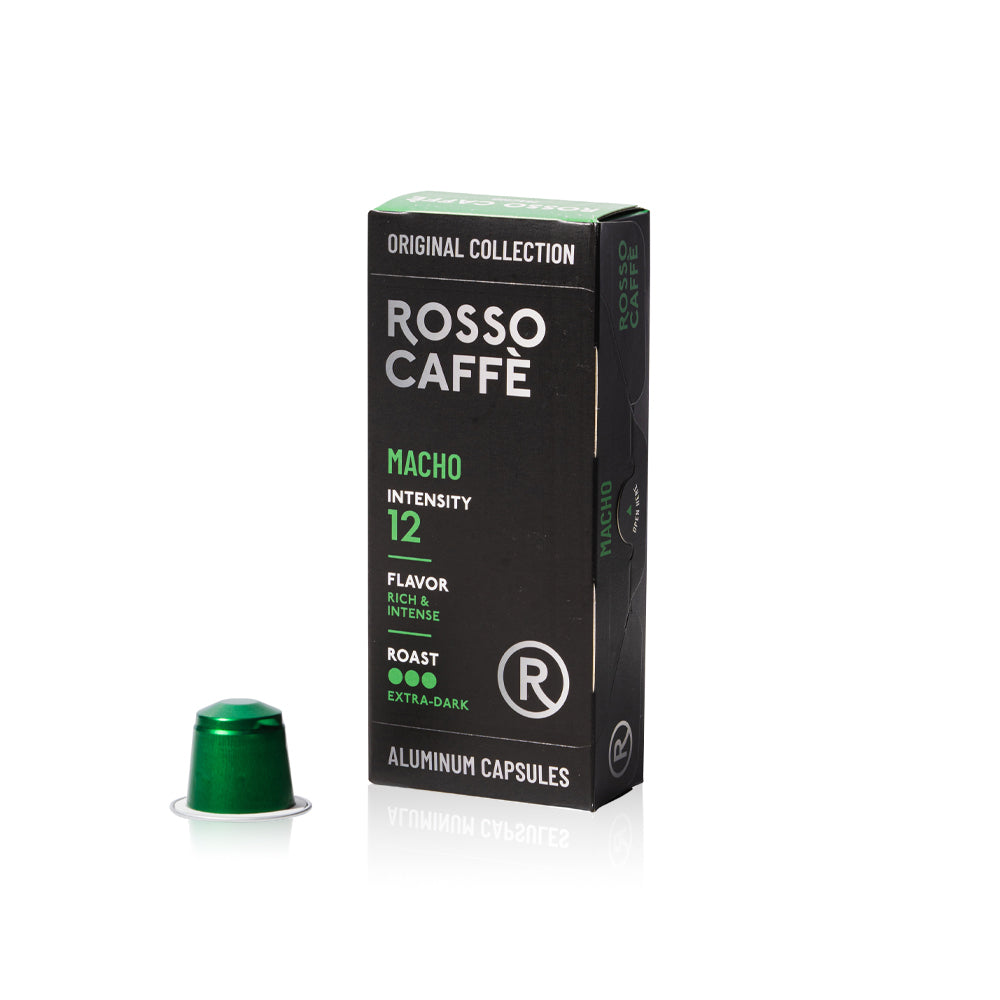 Rosso Original Capsules
10 Capsules Pack
Extra Dark Roast
-
If coffee could flex, this one would.
A blend of Robusta beans from Plantations in Brazil and India, along with Arabica beans from Colombia and Peru.
Macho is full of robust and full-bodied flavors, created by an extra dark roast that brings out a dominant bitterness and bold aftertaste, beautifully tailored for those who love their coffee strong.
Recommended for
Made with love
Locally Sourced
Our products are sustainably sourced from bean to capsule, and we focus on creating our pods with zero waste.
Made to work
Product Compatibility
Our coffee pods have been innovated to be fully compatible and used with the Nespresso Original Line Machines.