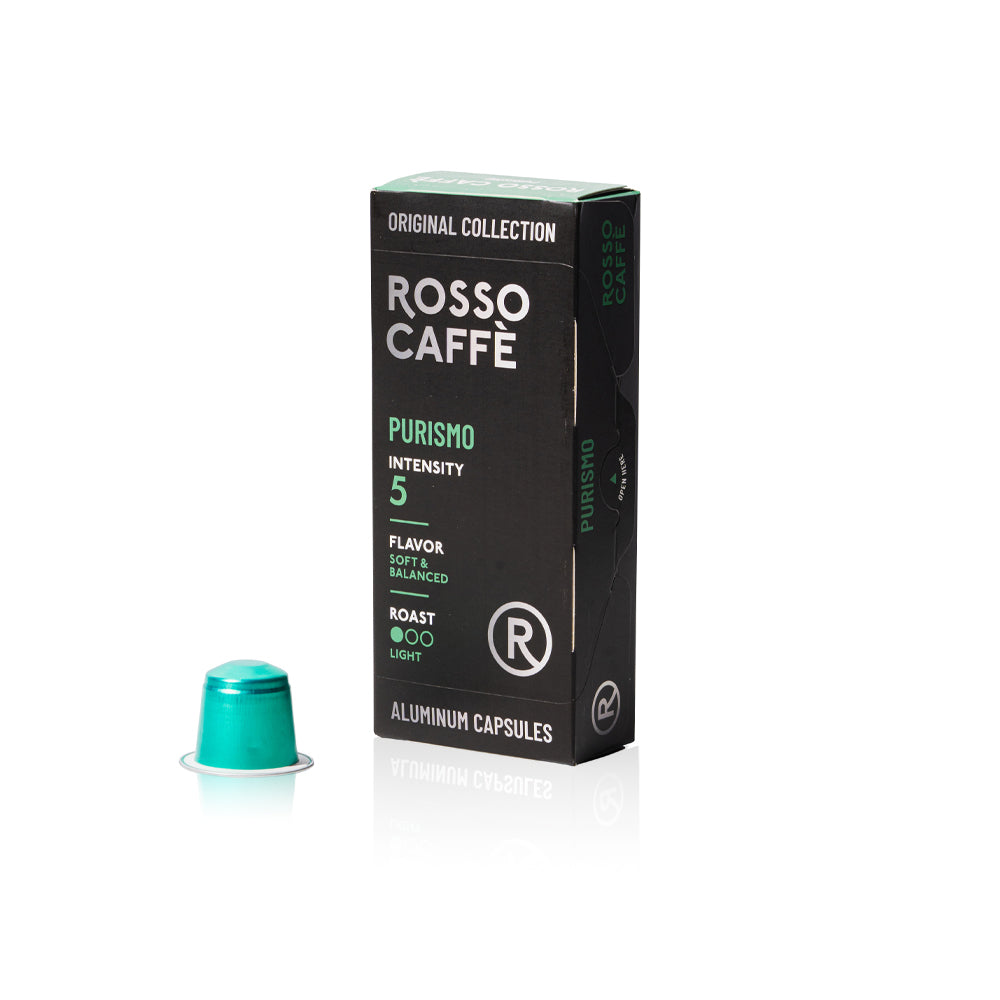 Rosso Original Capsules
10 Capsules Pack
Light Roast
-
Great coffee that tastes like great coffee.
A blend of Arabica beans from Central America and Robusta from India roasted quickly and lightly, preserving the natural flavor of each bean.
Purismo is characterized by mild acidity, delicate flavor and a rich aroma with a slight hint of cereal. This blend is the perfect coffee for those who love pure and healthy lives.
Recommended for
Made with love
Locally Sourced
Our products are sustainably sourced from bean to capsule, and we focus on creating our pods with zero waste.
Made to work
Product Compatibility
Our coffee pods have been innovated to be fully compatible and used with the Nespresso Original Line Machines.