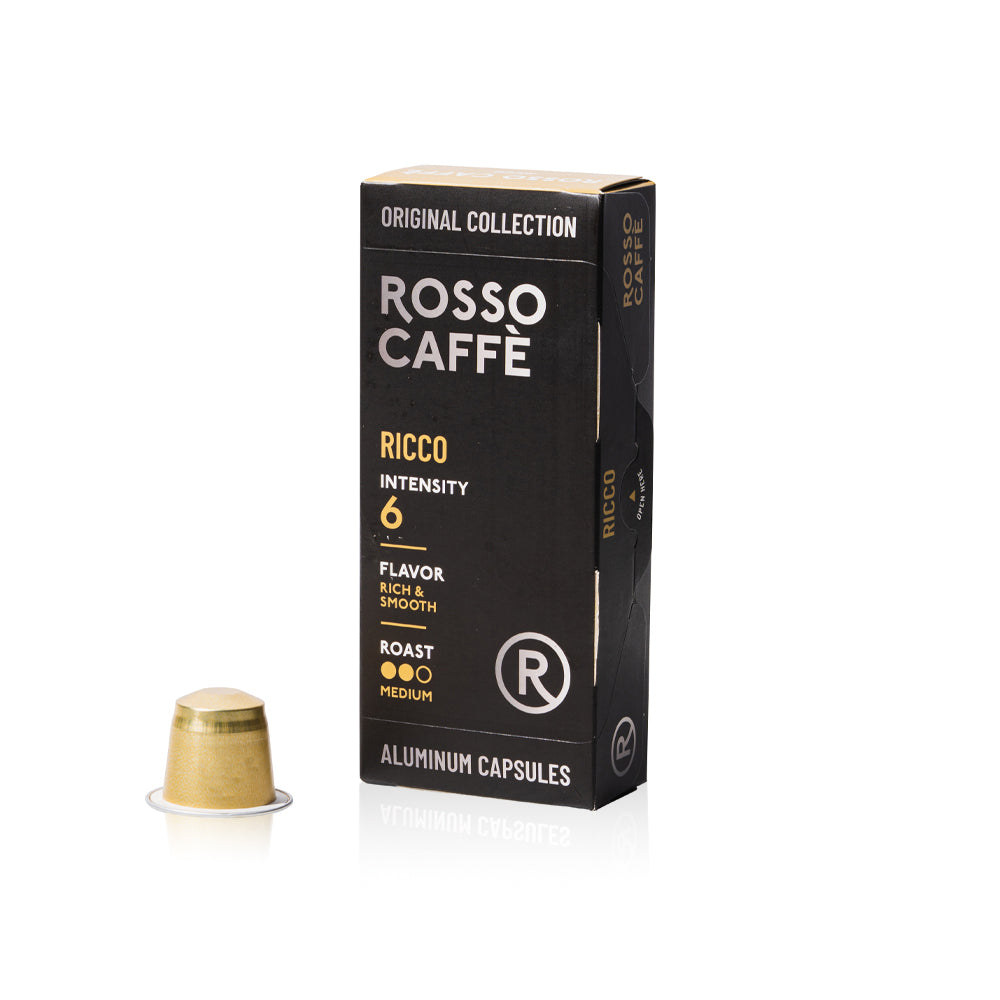 Rosso Original Capsules
10 Aluminum Capsules Pack
Premium Blend
-
Perfect balance isn't easy. But we've figured it out.
This unique gourmet blend combines beans from different plantations located in the finest coffee areas in Costa Rica, with high altitudes and rich volcanic soil.
Ricco will take you to the highest levels of gourmet coffee with a balanced body, notes of chocolate and a pinch of sourness, leaving you with an unforgettably delicate richness.
Recommended for
Made with love
Locally Sourced
Our products are sustainably sourced from bean to capsule, and we focus on creating our pods with zero waste.
Made to work
Product Compatibility
Our coffee pods have been innovated to be fully compatible and used with the Nespresso Original Line Machines.