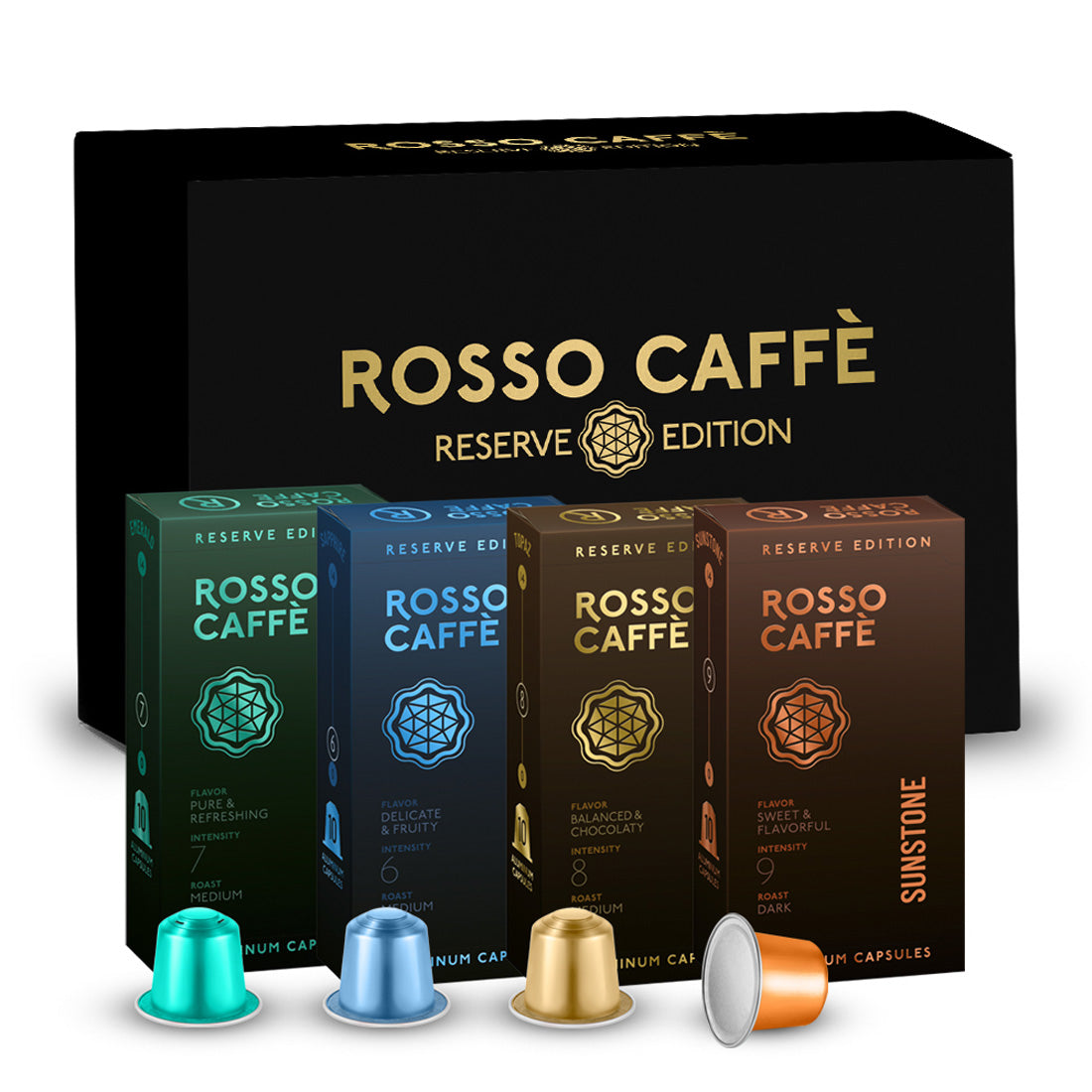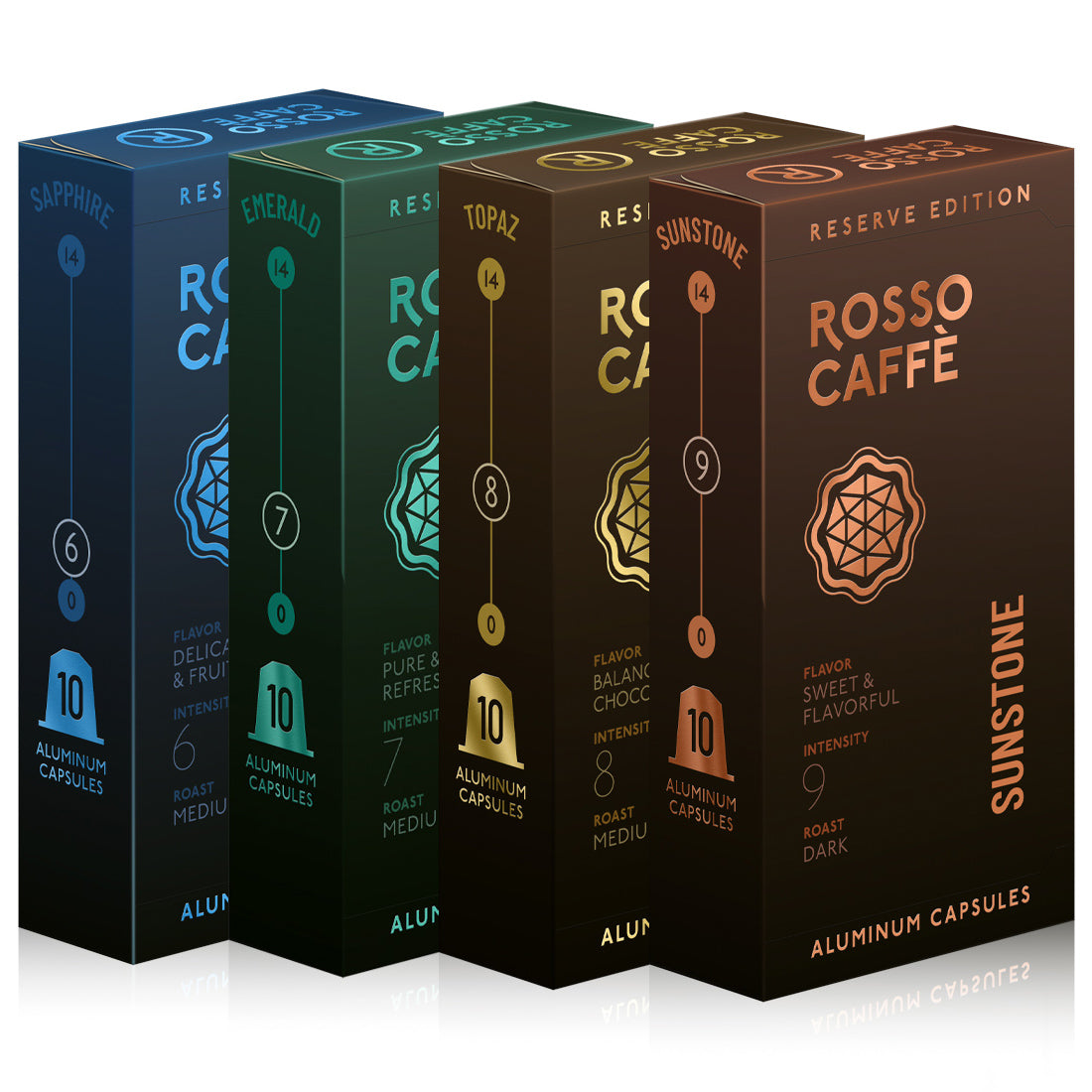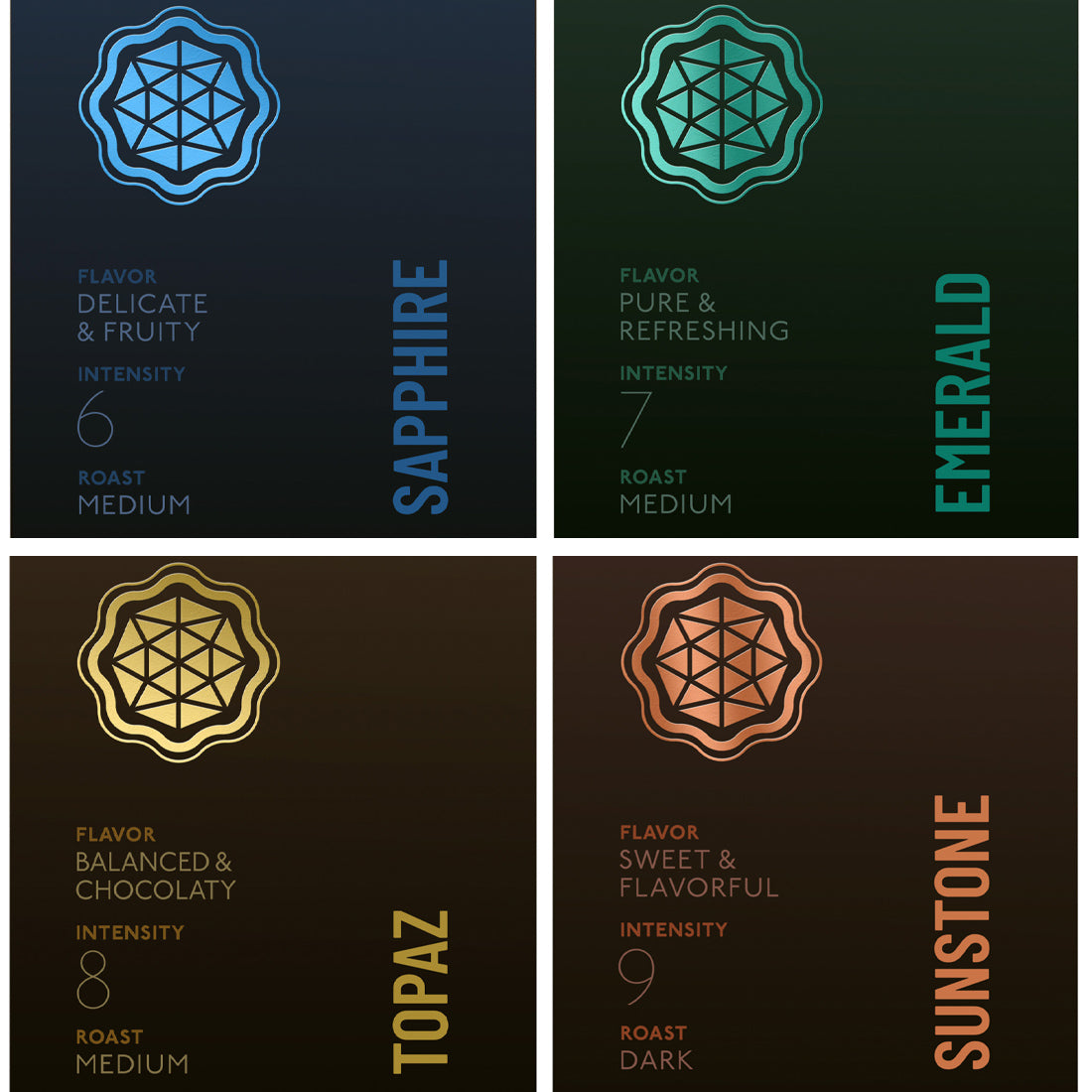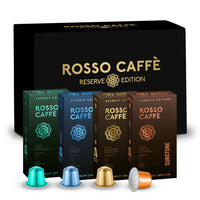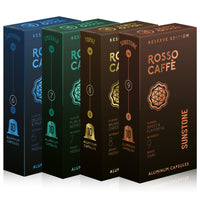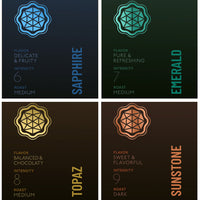 ENJOY FREE SHIPPING FOR THIS PRODUCT
ROSSO RESERVE Aluminum Capsules
80 Capsules Pack
This collection is filled with four of our most well-rounded flavors that create a great balance of acidity and body.
This roast starts to take on a bit of the taste from the roasting process, which contains richer & fuller flavors compared to other roasts.
This variety pack includes:
2 packs of each flavor, and 10 capsules in each pack. This includes 20x of Sunstone, 20x of Topaz, 20x Sapphire, and 20x of Emerald.

Made with love
Locally Sourced
Our products are sustainably sourced from bean to capsule, and we focus on creating our pods with zero waste.
Made to work
Product Compatibility
Our coffee pods have been innovated to be fully compatible and used with the Nespresso Original Line Machines.